Karate Benefits
Get Fit and Healthy
Adult Karate is an ideal sport to learn self-defence skills while providing a full-body workout. It also helps develop self-confidence and is an excellent form of stress release.
Our training programme allows participants to work at their own pace, which is excellent for those who have not exercised in some time.
Shotokan Karate is suitable for both men and women to acquire traditional Karate skills combining self‐defence with a total body workout. Karate is an activity which develops both physical and mental abilities and is a great alternative to other sports. Karate is a unique form of fitness because it works every muscle to develop muscular endurance and strength.

Beginner Classes
What to expect during your beginner class
Before the class
You will get the chance to meet your instructors before you start. This will be an opportunity for you to get to know them and ask any questions you may have. As Karate is practised barefoot, you will need to remove footwear, as well as any jewellery for safety reasons.
Warm Up and Stretch
The class will start with simple warm up and stretch, this prepares the body for the physical demands of the class and it also improves flexibility and coordination.
Karate Training
Your training will consist of basic Karate blocks, punches and kicks, simple fitness training and self defence. You will be taught with other people of a similar ability, to ensure that you learn at a comfortable pace. At the end of each class you will have the chance to speak to your instructor and this will be an opportunity for you to ask any questions you may have.
Lessons involve the following methods of training
Kihon
Kihon translates as basic techniques which are practiced repetitively until they are mastered, and can be applied against a partner or striking pad. This element of our training develops specific skills and principles within each technique.
Kata
Kata is a series of defensive and attacking movements that simulate an actual fighting situation without the need for a partner. Kata helps to improve correct form and position whilst developing focus and speed. We also practise the applications of Kata techniques against a partner.
Kumite
Kumite is to apply techniques with a partner and has many layers of development, depending upon your grade. Kumite training ranges from pre-set training drills to more realistic self defence techniques. Kumite develops your timing and control.
Karate Gradings
Progression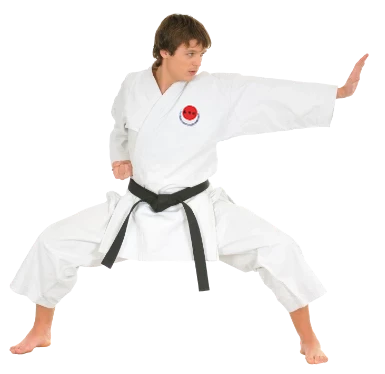 We appreciate that every person is different and will progress at a different rate, however it is important to set proper goals and achievable targets. In Karate these goals are represented by colour belts starting at White Belt, progressing through nine different colours until you reach Black Belt. Every student follows a defined training programme which covers all aspects of the syllabus expected for each grade.
History
Karate Origins
When Karate was first developed in Okinawa, its purpose was to teach children to become people of high character, with self-defence being a secondary focus. The character these children exhibited was so impressive, in 1902, Karate was formally introduced into the Okinawa Primary School system so all Okinawa children would benefit from its teachings. When Karate moved to Japan in the 1920's, within a few short years the Japanese Government were so impressed with the values it promoted, it too introduced Karate into it's education system. This still exists today where every school in Japan has Karate as a subject all students must study.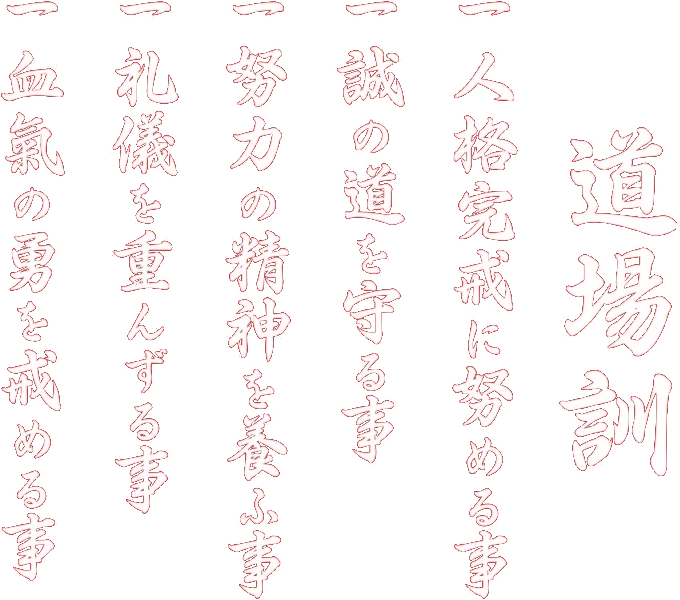 Don't miss your chance
A free first introductory lesson
Upon joining the school all students currently receive:
Start Now
If you would like to discuss the classes please contact us, or to book a trial lesson then complete our member signup form.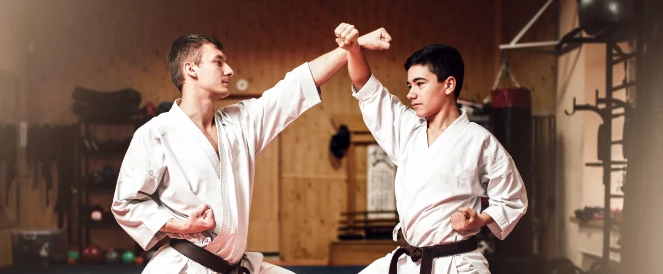 Am I too old to start Karate?

It is never too late to begin your Karate journey. At ESKA we cater for all ages, abilities, and fitness levels.  Karate is a fantastic full-body workout that exercises every muscle in the body and combines muscular strength with endurance and flexibility. Alongside its physical benefits, Karate is also a fantastic form of stress release that helps build and develop coordination and motor skills.

Can I come and watch a class?

You are welcome to come and watch a class before you sign-up to see if you will like it. Most of our venues have seating within the hall and we have a purpose-built viewing gallery at The Dojo Norwich where you are welcome to sit and watch. Simply select a class from our timetable and turn up to watch, there is no need to sign-up unless you want to join in. And remember, the first class you participate in is free as a trial.

How do I join?

Simply go to our 'Join Us' page using the navigation bar at the top of this page. Choose which class-type you want to join and press the 'Lets Join' button. This will take you to the sign-up page where you can complete the form. Just submit the form then turn up to class for your free trial session.

How often should I train?

Your progress towards Black Belt is a journey, not a race. Therefore, there is no requirement on how often you should train. ESKA offers once a week and unlimited training options with over 50 classes held across 7 days a week so there are plenty of choice available to you. Our grading programme is structured to enable regular progression through once a week training for the first few belts. To continue this regular progression into the intermediate grades, you will have to increase your training to twice a week and beyond.

What do I need to wear?

For your first lesson please arrive in comfortable, loose-fitting sportswear. As we train barefoot there is no need to wear any specific footwear as these will be removed before the class starts. You will eventually need to purchase a Gi with an embroidered ESKA logo (these are available from our online shop and can be delivered to your chosen training venue for you to collect) ready for your first grading. We recommend trialling 3-4 classes before buying your first Gi.

Where are the classes held?

Our purpose-built home venue is The Dojo Norwich (NR6 6AX) but we hold classes all over Norwich and Norfolk at some of the best sports halls available. Check out our venues page and timetable to find the nearest classes to you.

How much does it cost?

ESKA offers both once a week and unlimited training options, prices range from £26.00 to £57.15 per month. Please see our 'Join Us' page for the full details.

Will I get hurt?

At ESKA we practice strict control and are not a full contact club. All forms of partner work and sparring are done under the supervision of an instructor to ensure your (and your partner's) safety; although, as with all sports, there remains a small risk of injury. We keep a full accident record book and all of our instructors have a current first aid certificate.
Related Pages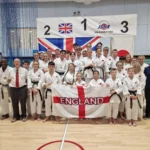 We work hard to ensure all students enjoy their experiences with ESKA, which is why we offer a Free First Lesson at all our venues. Just complete a sign up sheet and turn up for your free trial.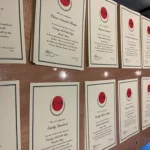 Each grade has a different syllabus you are required to learn and complete in order to grade to the next belt.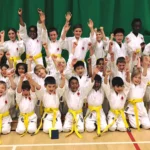 Gradings are held every three months for all our students and give you the chance to progress to your next belt colour. Gradings are held at The Dojo Norwich; private gradings are also available.
ESKA
The Dojo Norwich
3 Burton Road
Norwich, Norfolk
NR6 6AX
A professional karate club based in East Anglia, headed by Chief Instructor Jason Hitchings, 6th Dan. We are dedicated to teaching traditional Shotokan Karate to the very highest standard.
Copyright © 2023 ESKA all rights reserved |
Developed by Accent | Affiliated to TSKUK